A total of 451 people have been killed in Burundi since unrest broke out in April 2015 over President Pierre Nkurunziza's decision to run for for a third term,  AFP news agency quotes a police report as saying.
The number included 374 civilians and  77 police officers, the report said.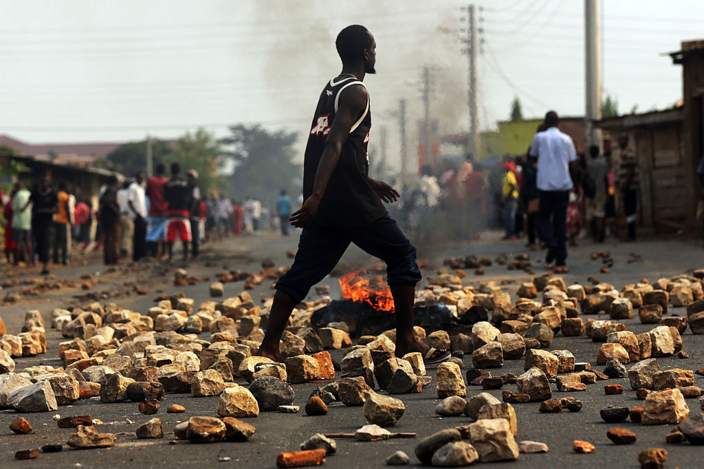 It added that 59 officers had been jailed over the last year for "serious misconduct", without giving details.
Opposition activists and rights groups have repeatedly accused police of using excessive force to crush protests against Mr Nkurunziza's rule.